VeeFriends Vending seeks to grow the VeeFriends IP while creating an exciting B2B business opportunity for entrepreneurs and retail store owners.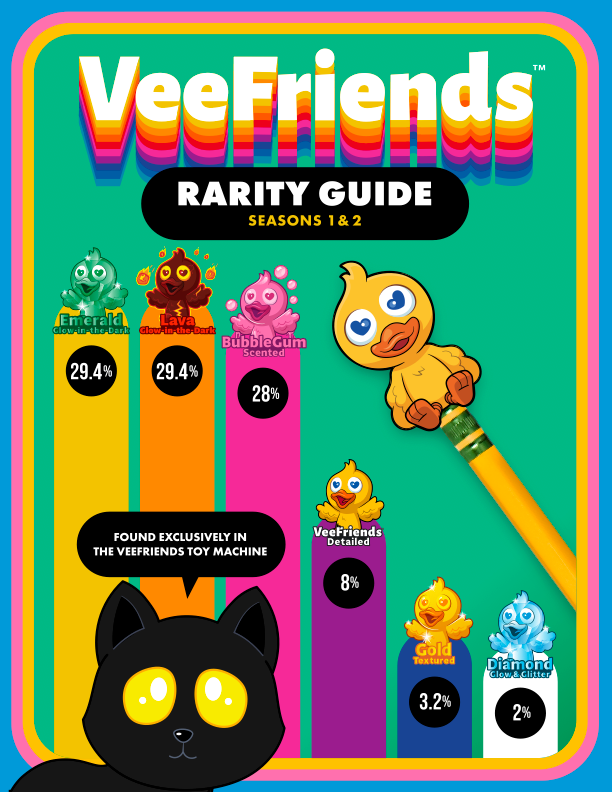 Here is the VeeFriends Vending rarity guide for the characters in Season 1 and 2.
Each season is a limited edition production run. Pairing the limited production run with the rarity of each toy makes VeeFriends Minis extremely collectible.
VeeFriends Minis will be found exclusively in VeeFriends Vending machines and only 10 characters will be released at a time. Once a character is sold out, it will never be made again!